Academic Appeals
If your results have been published and you're unhappy with them, our Advice Team can provide guidance on the appeals process (alongside more general support from your School/Dept). We can advise on your eligibility, review a draft of your form and suggest what evidence may be necessary. We can also support with queries you may have, if you are part way through the process.
If you are wondering how you could challenge your results, you should know that appeals need to be based on one of the following three grounds:
That there were procedural irregularities in the conduct of your assessment.
That there is evidence of prejudice or bias against you.
That there were serious personal circumstances affecting you that the Programme or Review Board were not aware of before they made their decision.
You must also have a 'good reason' for not making the University aware of these circumstances previously.
Unfortunately, you cannot appeal on grounds which may be considered as challenging the academic judgment of assessors/examiners.
You have 10 working days from the publication of your results in which to appeal, so make sure to contact us promptly.
Useful links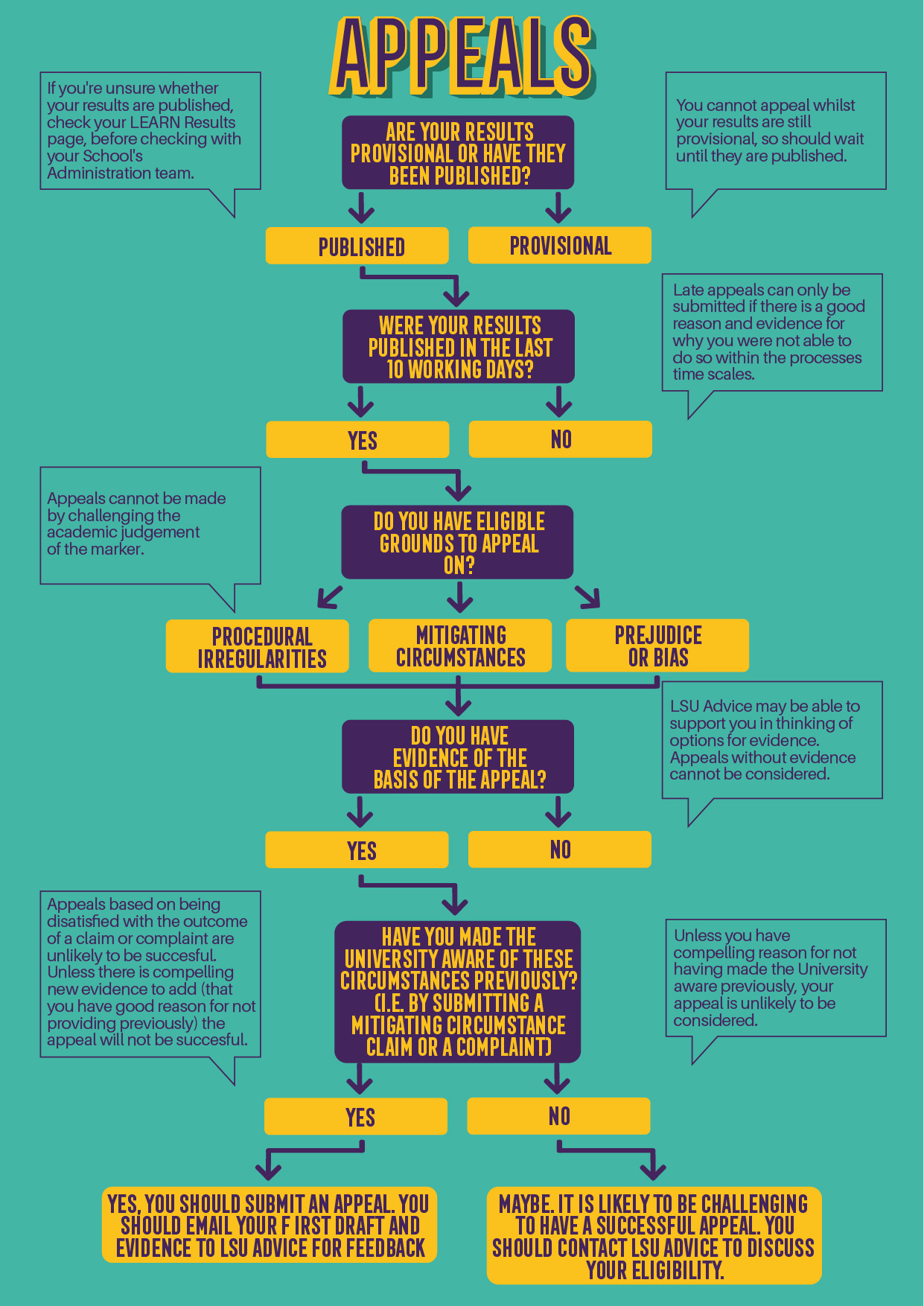 Contact
Academic appeals must be made within 10 working days of the publication of your results, so please keep this in mind whilst contacting us.
LSU Advice
Loughborough Campus
LSU London Advice
London Campus