Mental Health on Campus: A single source of information
I want to see this idea to have a single source of information and action on all university mental health services implemented because it's horrible to use at the moment. There are at least 15 different sites (I mapped them) that a Loughborough University student can access Loughborough-specific mental health services. The benefit this idea will have on the student body will be more mentally healthy and capable of continuing their academic endeavours.

I have seen people - and been one of them - who's been pushed from pillar to post between the Wellbeing service inside my department, to the GP, to the Mental Health Support Team, the counselling service, to NHS services and back again. Each step requires a deal of research to find where and how to make a claim/appointment, takes at least a couple weeks, and by the time help is found, the issue has either been sorted by relying on untrained friends, or much worse.

The cheapest, quickest way to an 80% solution would be to have a comprehensive guide in a single place, with actionable steps, and a removal of all other information points. When typing 'Mental health loughborough university' into google, the first nine links are all relevant and link to each other. It is very difficult to find out how to progress through the system. The Student Support website (https://www.lboro.ac.uk/services/student-services/support/healthandwellbeing/) is the closest, but that was link no. 5 and is organised by services, not by action.

At the moment, we are asking people with mental health problems to go through a convoluted, exhausting set of gateways before getting help. Removing all the duplicate information would make the right information easy to find. Logically structuring that information by student needs would make it easy to identify the right service to go to. Reducing the barrier to help will make students more likely to get help before symptoms get more serious and could save lives.
Submitted by Benjamin D.
Student Leader Feedback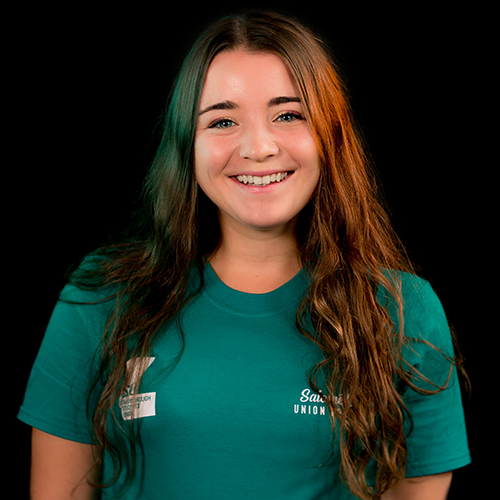 Salomé Doré
Union President,
Great Idea! Let's see if your idea reaches the 50 votes required for it to be actioned to an officer!