Dear colleagues,
We thought it would be useful to update you all and let you what has been happening at the LSU. The LSU building has been closed for much of the past year. Covid suspended our operations, and when the impact hit our plans for a brand new building we embarked upon a renovation project to reinvigorate the tired existing building.
We have now completed Phase I of the renovation! On Monday 17 May, in line with the Government's next phase of Covid restriction-easing, we were proud to reopen our completely transformed ground floor to our members, staff (LSU and LU alike!) and visitors. It is difficult to describe all the changes we've made, but we have attempted below:
The Daily Grind
Our ever-popular coffee house has moved premises, it is now situated in the picturesque "Rutland Lodge" building (previously occupied by Santander). The café has indoor and outdoor seating and sells a wide range of hot and cold beverages as well as a good selection of tasty sweet treats and light bites. We are sourcing most of our products from artisan bakeries and the sausage rolls are proving to be really popular.
The Lounge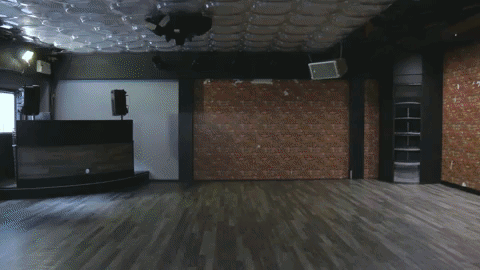 Remember 'Munch' and 'Cognito'? You won't even recognise this part of LSU. We now have a relaxed, social area featuring a modern, light-industrial feel (complete with the original exposed cast-ironwork ceiling). The Lounge features a bar and all-day food service that replace the Munch offering. The menu will expand over time.
The Living Room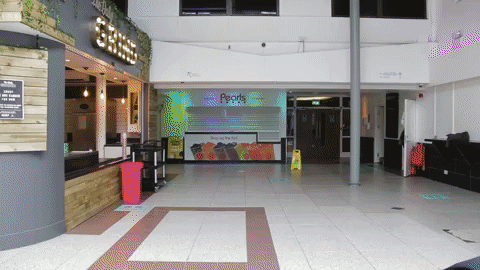 Gone are the rickety tables and squeaky, slippery floor! The Living Room has been transformed into a multi-use space that features comfy meeting pods, large tables and a range of sofas, chairs and snugs. We have power outlets overflowing, so you can take your laptop from your office and set up camp for as long as you want. Eduroam Wi-Fi ensures you can stay online with University-speed internet connections, and our public Wi-Fi network is still available for visitors. Our popular Chinese restaurant has been remodelled so that users are not shoe-horned into restrictive seating areas, and the entire glass-fronted area now streams light into a huge mixed-use seating area.
Exec Hub
Our Exec Officers were determined to be in the centre of the busy hustle and bustle of the new building – and quite right, too. The Exec have made themselves more accessible and more visible by taking up residence in a new glass-fronted hub where the old Reception desk was situated.
Stash
The décor of Stash was ahead of its time in LSU – it now complements the modern feel of the building. As always, grab your LU-branded gear and wear with pride.
Spar
Our Spar shop has remained open through much of the past year's difficulties, so you'll be pleased to know you can access this from The Living Room again from Monday. We are working with the Spa to finalise the remodelling of the Spa and will keep you all informed.
Our Marketing team have added loads of photos and videos on Facebook and Instagram so you can check these out when you have time, or even take the time to visit our new space. We are looking forward to seeing all staff back at LSU!