Activities
The nursery is very lucky to be situated on the Univesity campus. We have access to the Students' Union building plus all the amenities available within the University.
These are just some of the activities that the nursery children have enjoyed.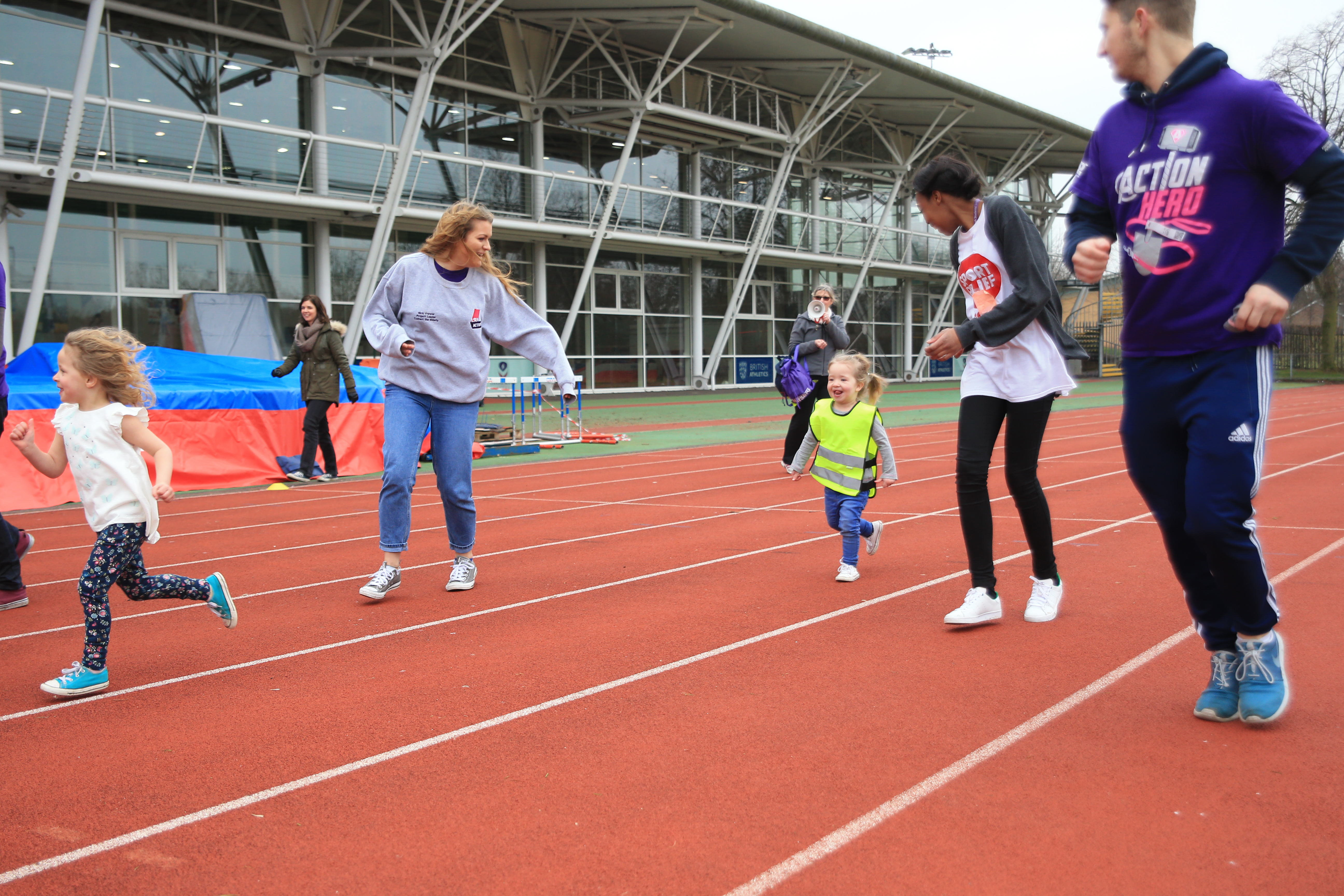 Red Nose Day
Every year the University kindly hands over for the afternoon the Paula Radcliffe Athletics Stadium located just behind the nursery. This is a very popular event for the children, parents, staff and the Action volunteers.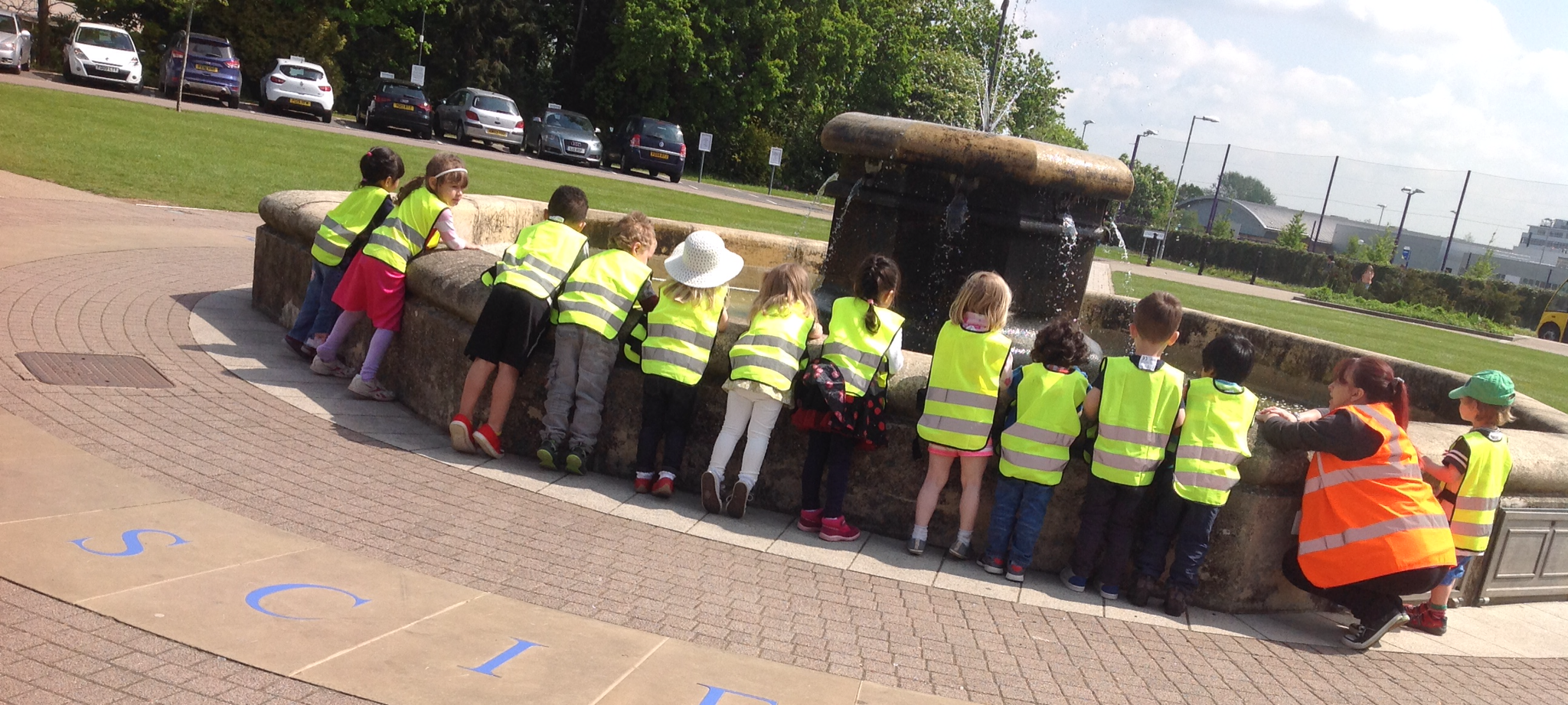 The Fountain
The children just love this fountain and it is a regular stop on the campus walks.
Fruit Route
Every autumnthe University organises a fruit forage to collect apples from the many fruit trees on University land. The fruit forage has become an annual event as part of our curriculum to promote a healthy lifestyle. We join the student and staff landscaping and gardening society for a harvesting walk, everyone is welcome including parents and grandparents.
Leavers Play and Graduation
In June the children leaving to join school in September perform "The Very Hungry Caterpillar" on the stage in Room 1 of the Students' Union. After the play all the children receive a cerficate to remember their time with us. Everyone is invited but for those who can't make it a dvd is available.
Christmas Tree Festival
The nursery always enters a tree in the Parish Church Christmas Tree Fesitval.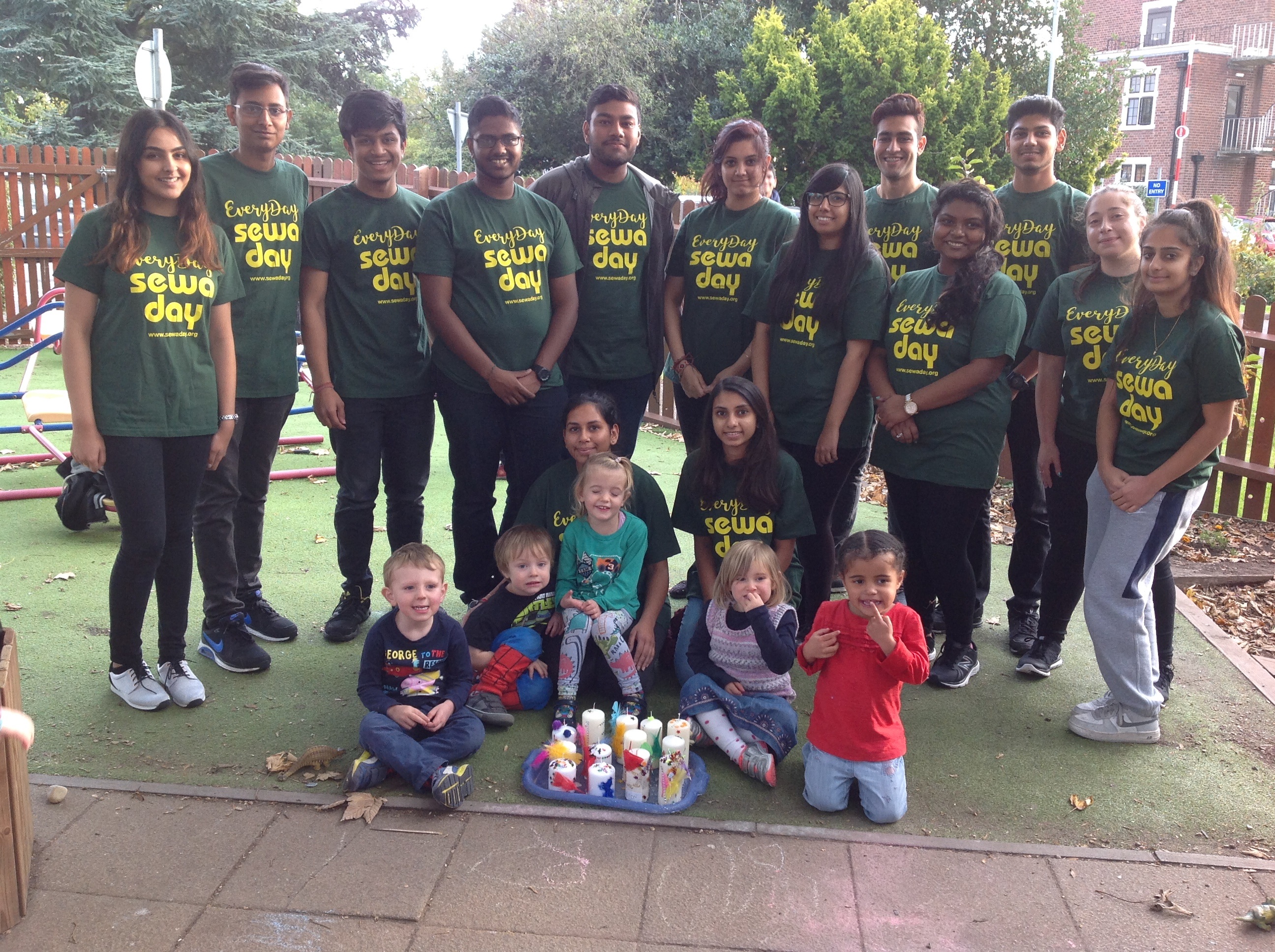 Hindu Society
Being part of the Students' Union has many advantages, and in 2016 we welcomed the Hindu Society into the nursery. The children experienced creating rangoli patterns and decorating candles.
Rememberance Service at the Fountain
All the nursery children visit the fountain to look at the display, and we take our older children to the Rememberance service at the fountain, the children proudly wear the poppies they have made.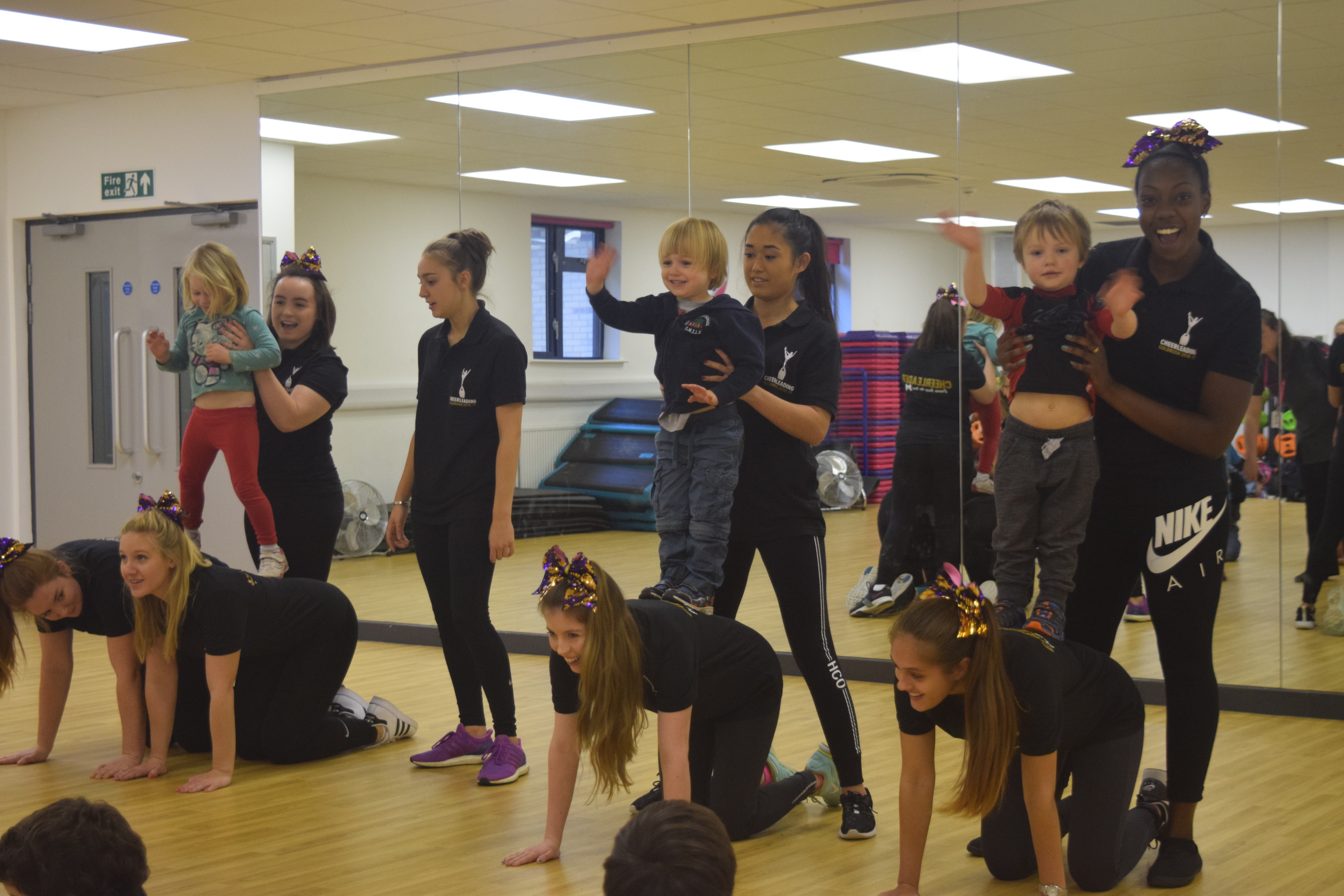 Becoming a Cheerleader
In November we took a our Investigators to the David Morris building with the Cheerleaders who demonstrated their incredible skills and helped the children try out some moves!
Santa Visiting Nursery
Christmas isn't Christmas without a visit from Santa!