Shops
Welcome to the LSU Shopping experience!
LSU has four campus shops dedicated to making your time at Loughborough as easy and enjoyable as possible. We have everything from art materials to Chinese food! We've also got a handy page where you can see all our available instore offers and an online shopping facility selling official Loughborough University Clothing.
Please consult our latest Coronavirus update for opening information as some or all of our shops may now be temporarily closed.
Your shops on campus
LSU Shop
Also called the Union Building shop, located on the ground floor of the Students' Union. We are open every day for your convenience, selling tasty & great value meal deals, snacks, confectionery, grocery, household & toiletries, fresh fruit & vegetables, fresh chilled & frozen food, a large range of Oriental food, soft drinks and alcohol.
Opening Times:
Monday - Friday10:30am - 2:00pm
Saturday - SundayCLOSED
The LSU Purple Onion
Also known as The PO, it's located in the heart of the campus on Elvyn Way in the Village Park. We are open every day offering you a great range of fresh, chilled & frozen food, stationery & technical drawing equipment, greetings cards, toiletries, confectionery, soft drinks and of course alcohol! We also have a very handy cash machine inside the shop.
Opening Times
Monday - Friday11am - 8pm
Saturday - Sunday11am - 8pm
The LSU College Shop is your LSU Shop on the Loughborough College campus. You can find us next to L Block, behind the Cope Auditorium. Our range includes stationery, soft drinks, confectionery, snacks, Ginster meal deals and we even have a free to use cash machine too! Now also serving Starbucks. No ATM machine.
Opening Times Monday - Friday
CLOSED
The LSU Art Shop
Our dedicated art, craft and design shop conveniently located in The School of the Arts on the ground floor of the Edward Barnsley Building, in the East Park of the University Campus. We have a wide range of art, craft, design and technical drawing materials. Everything you need from drawing to presentation material, whether you're an art's student or an engineer! We sell a variety of specialist design magazines and a selection of stationery. We also sell a range of confectionery and soft drinks. We currently do not have an ATM machine in the shop.
You can still order art supplies for your course from the LSU Art Shop.
Just drop Nicky an email at nickymargretts@lsu.co.uk and we can arrange for your items to be collected from the Art Shop. Payment can be made by bank transfer.
Opening Times
Monday - Friday
CLOSED
Contact us
01509 228919
artshop@lsu.co.uk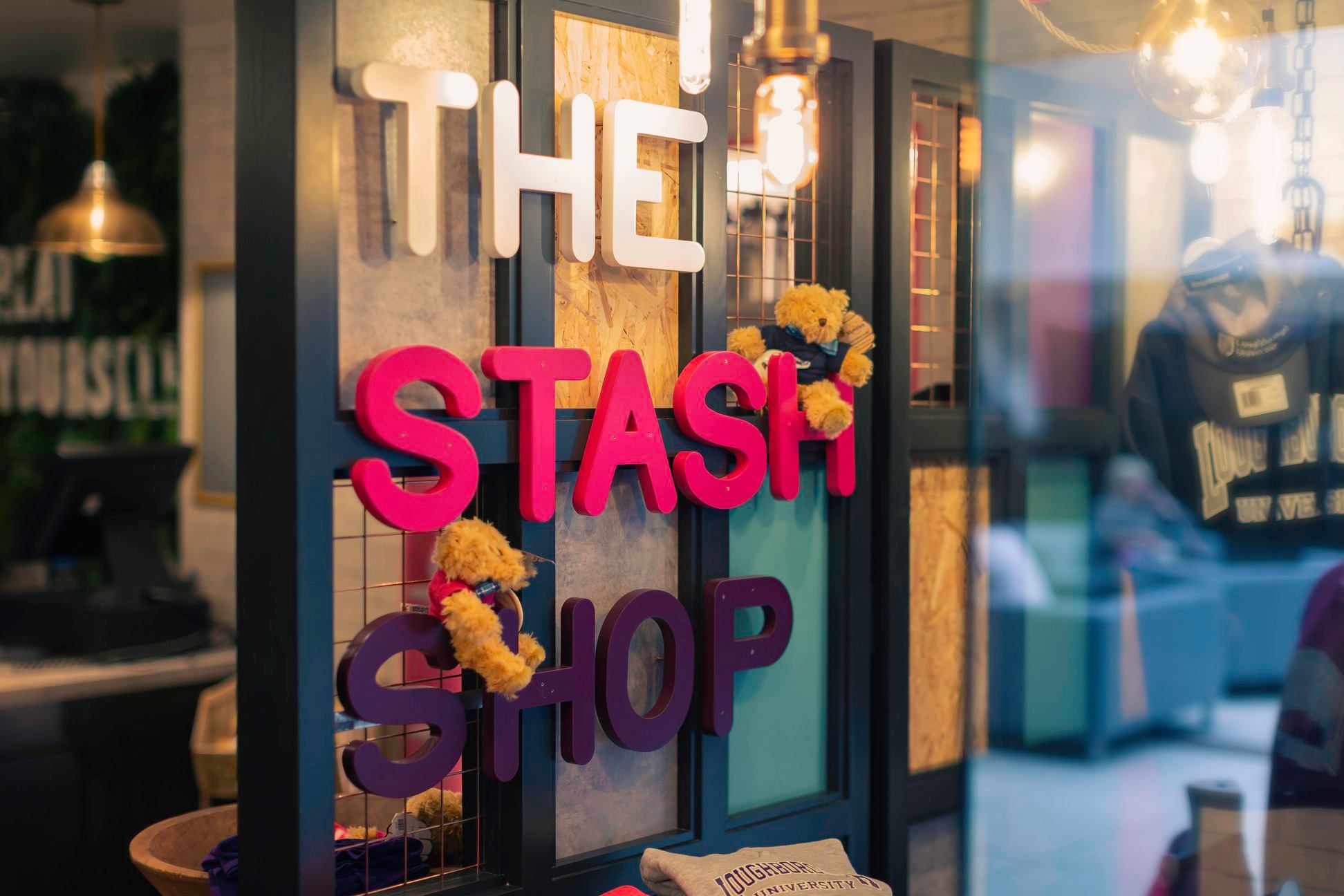 The Stash Shop
Come and see our brand-new Stash shop, selling all of your favourite Stash and memorabilia. With plenty of hoodies, t-shirts, caps and beanies; there's lots to choose from! It's located on the ground floor of the Students' Union.
Unfortunately, due to the temporary LSU Building closure, The Stash Shop is closed at the moment. You'll still be able to buy a selection of stash from the main LSU Shop.