Better Decisions
Better Decisions t-shirts now on sale!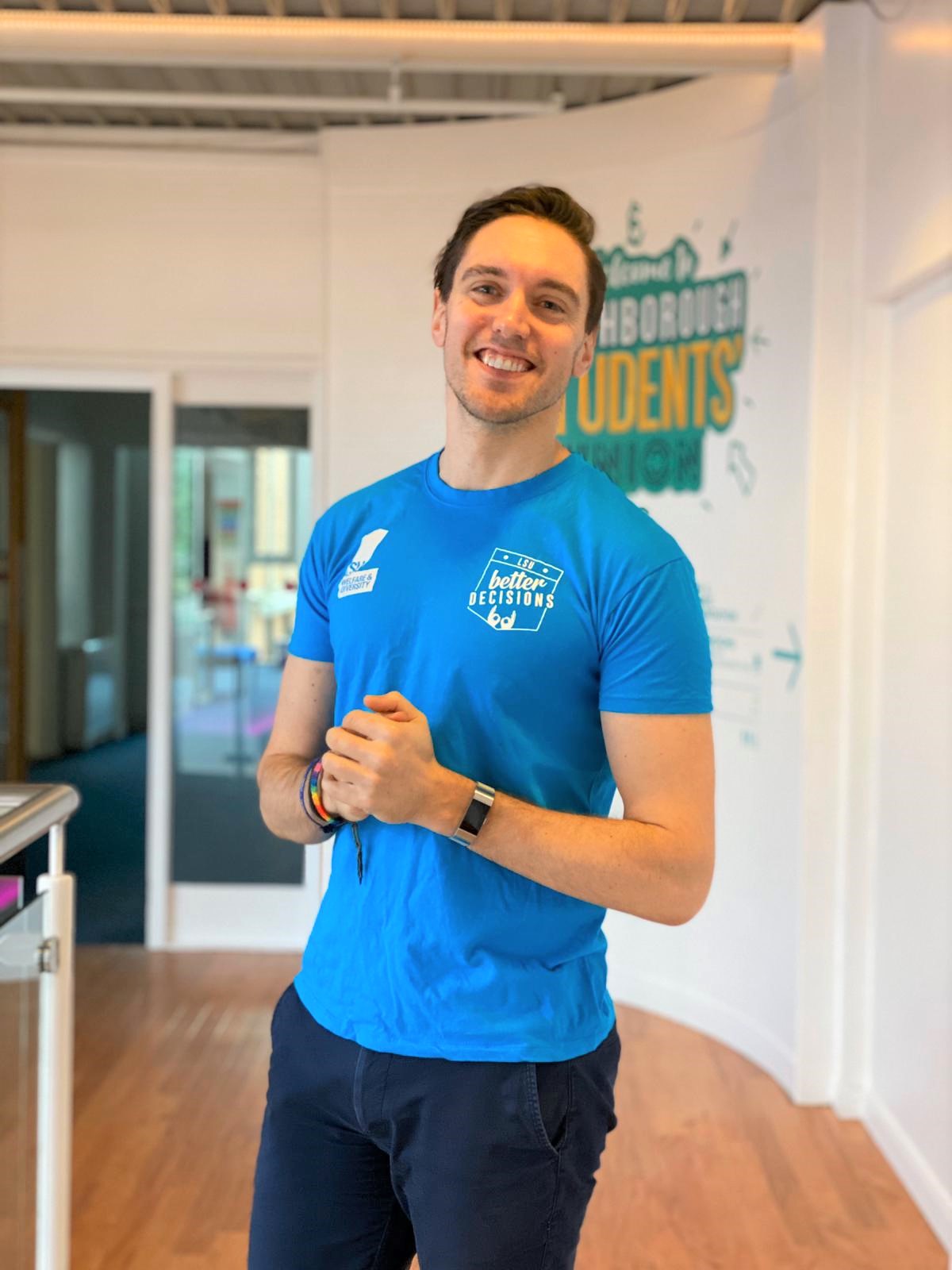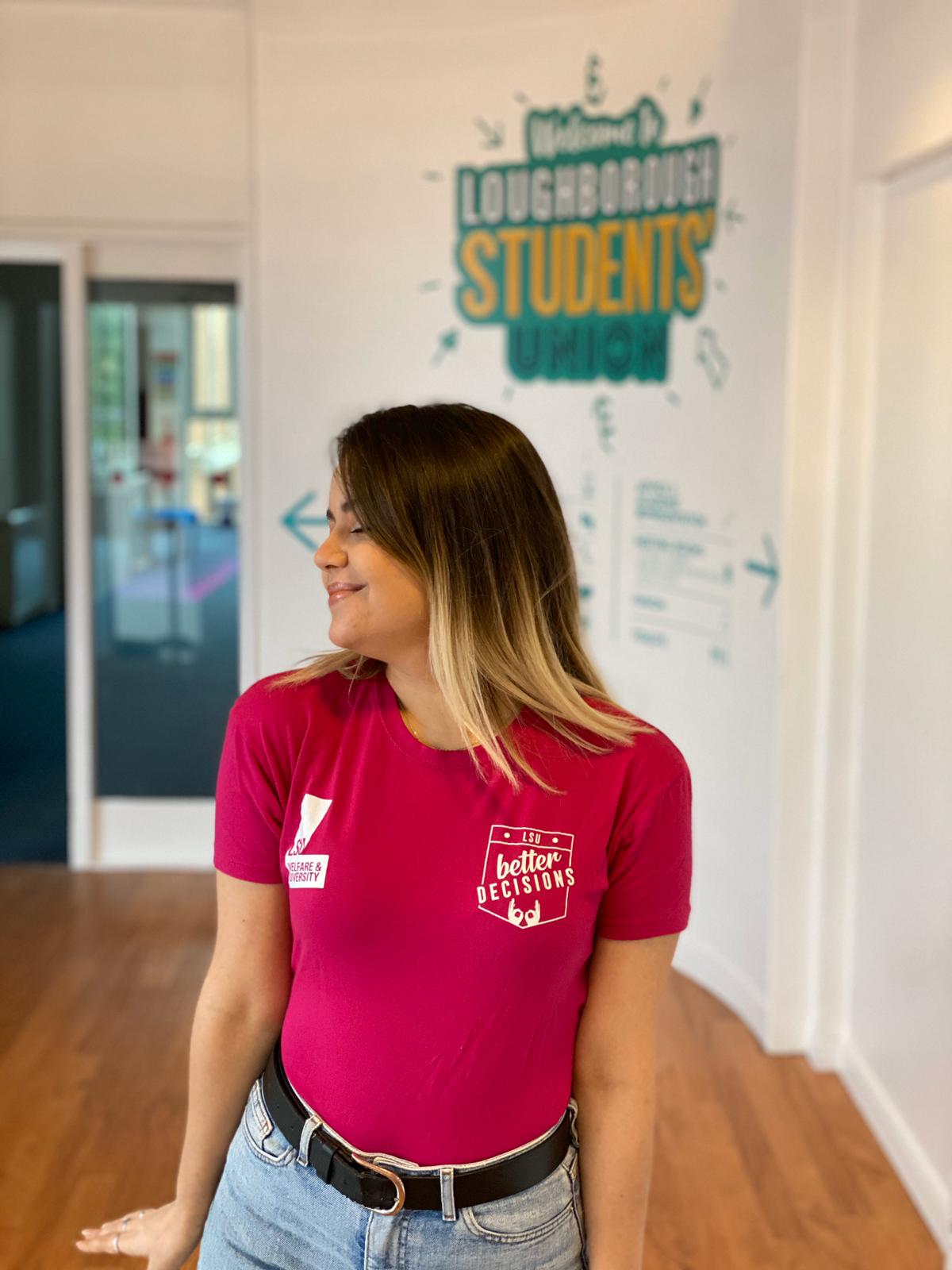 Choose from two colours: Aqua Blue or Fuschia Pink
Sizes ranging from small (S) to extra-large (XL)
Delivery: pickup from the Welfare & Diversity Office, upstairs in the Students' Union
Top. Quality. Lboro. Stash.
For reference: Chris is wearing an aquar blue t-shirt in size medium (M). He is 6ft tall, 40 inch around the chest, with a 32 inc wait around the naval. Ana-Maria is wearing a fuschia pink t-shirt in size small (S). She is 5ft 4in tall, 34 inch around the wait, with a 29 inch waist.